LED Head? Officially one of the best blogs around - Thank you LED Heads!
Posted by Logan Fulcher on
It's official.  People are picking up what we're putting down.  LED Head has been awarded a 'Top 75 Best' blogs award for the LED Grow Light community.  We're actually 38th!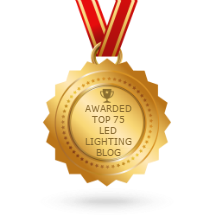 Now, while we are overjoyed for the recognition, that 38th number is a bit bittersweet.  So if you like what you've seen on the site, help us out by using that little tweet share or Facebook share button below every article.  (We really do appreciate it.)
LED Head has been on vacation mode for the summer (still happy to take your questions and orders though,) so expect more content as we turn the corner into fall! 
Happy Growing,
The Head LED Head
Logan F.
---
Share this post
---
---
---